o Monopoly- I'm sure that there are probably less than 10 people in the world that haven't ever heard of the classic board game, Monopoly. Monopoly is the classic game of real estate and the banker. Players of young and old try to race around the board, buying as many properties as they can and collecting fines from others that land on their claimed properties, all while trying to earn as much money as possible. The player who has earned the most money by the end of the game is declared the winner of that match of Monopoly, but with the game being so addictive that title is usually quickly challenged in hours of follow-up games and re-matches! Monopoly is the perfect game for all types of people and can be enjoyed by both young and older generations, with the help of many different versions of the game, including 'Star Wars' versions, popular cartoon versions, special animal versions, deluxe versions, and much, much more for more hours of Monopoly fun!
o The Game of Life- What game is better than one about your own life? The Game of Life is a game in which you travel around the board in a tiny plastic car on the main road of your life. You literally experience all the stages of life right at your kitchen table! Players are given a job and a salary and try to maintain a high fortune after being put through all the joys and troubles of life, such as having children and paying for their education. At the end of the game, each player is led to the retirement home of their choosing in order to count up all the money that they have accumulated throughout The Game of Life. The player who is the richest wins the game! This board game is perfect for any group of people, young or old, who would enjoy having a laugh out of what this board predicts will occur throughout their lives!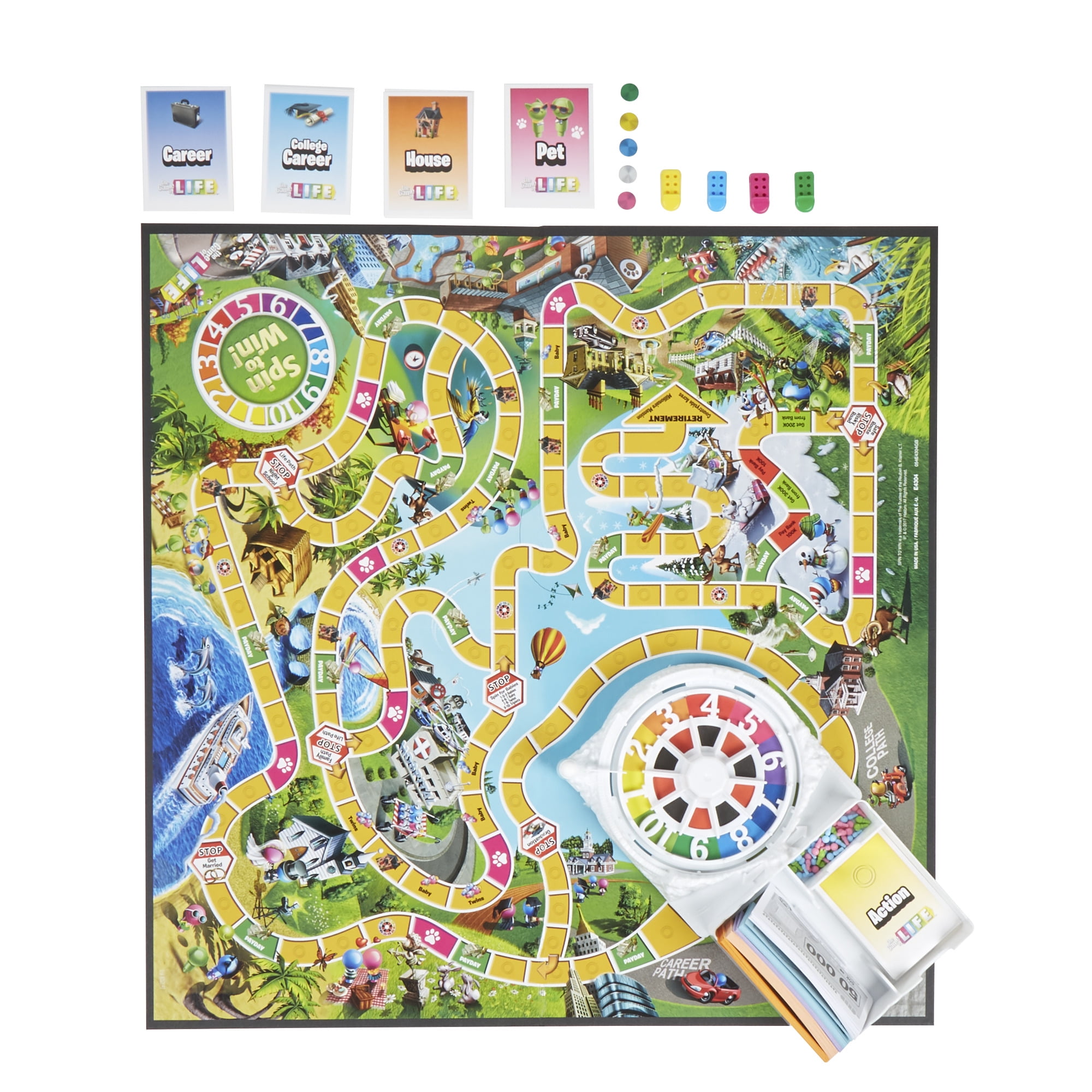 o Scrabble- Enjoy using the English language to create long, exotic words out of random letters and scoring points for it? If so, than this game is perfect for you! In Scrabble, players gather around a game board and basically create a crossword puzzle in front of their own eyes! Each player receives random wooden tiles with letters printed on them and must try to create words using their tiles and linking them to the words that other players have already laid out on the game board. Each letter that is on the tiles has a point value, and in the end, the player who received the largest total amount of points by using their tiles to create words is the winner of the game. Scrabble is an excellent game for adults or elders who are trying to improve their vocabulary, or just for children who are just learning the basics of the English language. Either way, Scrabble is an excellent Family Game Night choice!
o Clue- Do you have a niche for solving mysteries? Have you always been the one to know where Waldo was or to discover where in the world Carmen Sandiego was hiding before anyone else could even begin to fathom where she might be? If this sounds like you, then you are sure to fall in love with Clue, the board game. In this thrilling game, players travel around the rooms of a house on the board trying to collect clues to discover which one of their fellow players murdered a member of the household. A player must hurry around quickly before anyone else can discover it and proclaim the suspected murderer out loud. Those who participate in this game will find themselves intrigued by the dark secrets and truths that other players are keeping and will be excited to try to unravel those mysteries! This board game is the next best thing to a live murder mystery party!